It was September 7th, 2014 when Troy Turner of Montgomery County, Maryland dropped two of his children, Jacob, 3 and Sarah 2, along with their mother, Catherine Hoggle off at her mother's home in Gaithersburg, Maryland before heading to work.
It would be the last time he would see his children.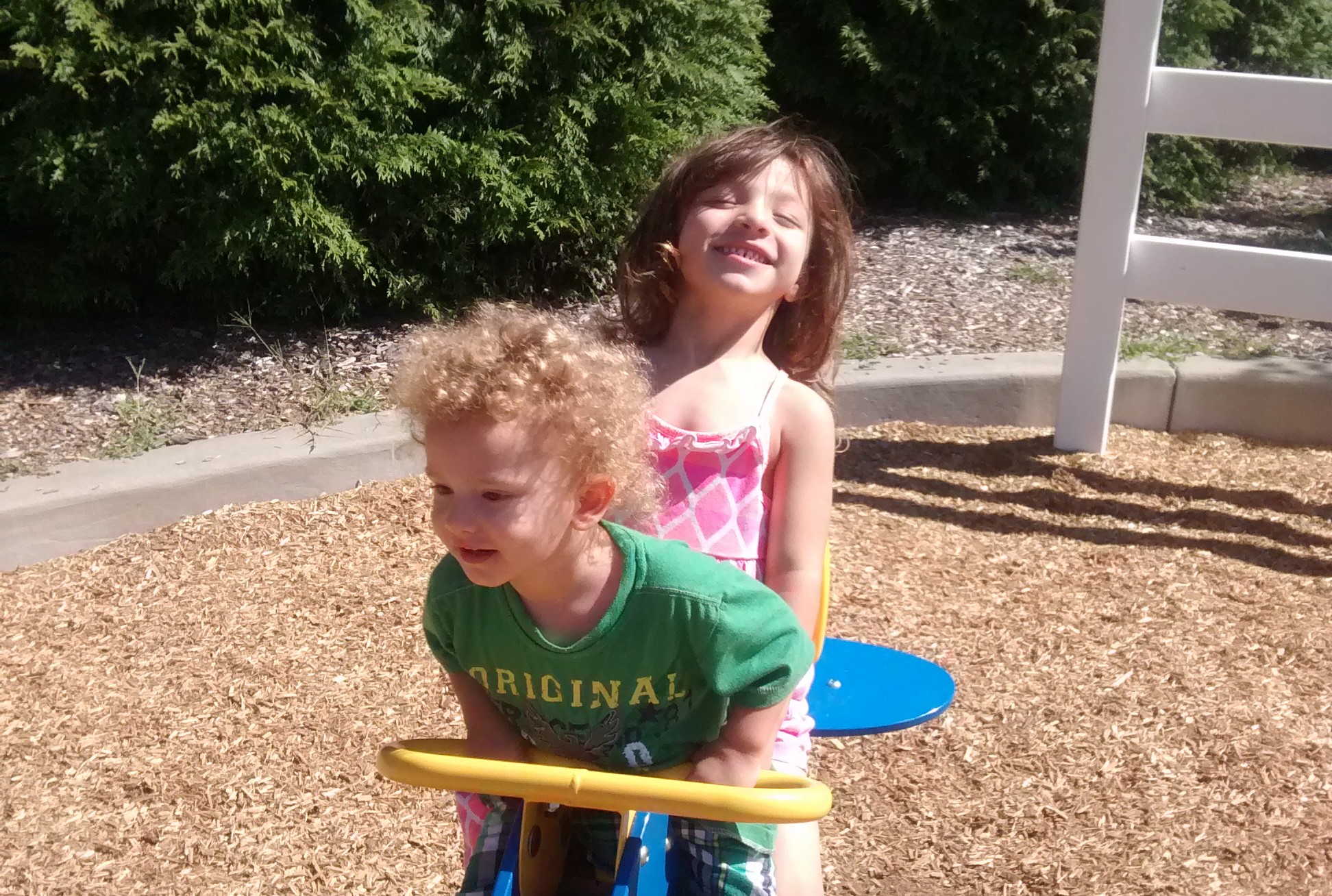 Catherine had documented mental health concerns that worsened after she had children father Troy Turner has stated in several publicized articles regarding the children's disappearance.
While Turner was at work, Catherine took her son Jacob out to get pizza in a borrowed vehicle.  She would return 3 hours later telling her father, Randy that Jacob was now at a "play-date". After returning home from work later than normal, Turner went to bed without his usual kiss goodnight with his children.  When he woke the next morning his 5 year old son was asking where Sarah was.  Both Hoggle and the little girl were gone.
Hoggle returned just as Turner was calling 911 and explained the she had dropped the kids at daycare, even though she was not supposed to be alone with the children. Later that afternoon when Turner wanted to get his children, Hoggle began making excuses. The two went driving around to locate the daycare, that she couldn't "remember where it was located".  Finally she asked Turner to pull over in a local Chick Fil A for a drink, where she disappeared.
Hoggle was missing for several days before authorities located her walking in the street with shorter hair, in an apparent "disguise" and arrested her for obstruction of justice and child neglect charges. Charges that would never be prosecuted.
While in police custody, Hoggle repeatedly told investigators the children were fine, and promised they were still alive, but would not disclose the whereabouts of the children.
A search party canvassed the nearby area, looking in every crevice of the area hoping to find the children.  I was part of that search party.  Maybe they were hiding there waiting for their mom to return, maybe we would find them cold and scared and all alone.  We called out to them, and we turned over rocks and logs, and we looked anywhere they could be hiding.
As of the writing of this blog, the children have not been located.
Periodically Hoggle returns in front of the Montgomery County Judge, and time after time is found to be incompetent to stand trial.  In an attempt to keep Hoggle in the Clifton T. Perkins Hospital Center in Jessup, police filed 2 counts of murder charges against Hoggle, one for each child, presumed dead, in September of 2017.
The facts are clear.  Hoggle left with son Jacob, and returned without him.  The next day she left with Sarah and returned without her.  It is not a question as to who last saw the children.  It was Hoggle.  She said so herself.
It is a fairly low bar to deem someone incompetent to stand trial.  The idea behind the rule is that the charges are put on "hiatus" until the mentally ill person receives treatment and is able to face their charges.  However, via a legal loophole, it is possible that Hoggle can walk out of the Perkins Facility a free woman on September 15, 2019.
Our criminal justice system is designed to rehabilitate and reform as many criminal acts as possible, and to keep violent criminals off the streets.  If Hoggle is still "incompetent" to stand trial, their job is not done.  She should not be able to get released, just because of the amount of time passed.
Jacob and Sarah deserve justice.  Their father Troy Turner deserves the truth.
What kind of message is the Montgomery County Circuit Court giving when they fail to follow all the way through with these allegations?
If you believe that Catherine should have to stand trial for these accusations, OR if you believe she should be remanded to the Perkins Facility INDEFINITELY , then please let your voice be heard. It takes two seconds, but you could make a difference.
Please sign the petition by clicking the petition link below.